Connecticut Schools near New Milford
New Milford is centrally located to prestigious Connecticut boarding schools including South Kent School, Canterbury School and Kent School. Whether you're touring New Milford school campuses, attending a New Milford high school graduation or visiting students, the town of New Milford is within close proximity to campus, hotels, restaurants and attractions.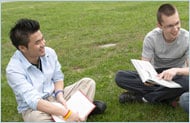 South Kent School
South Kent School is a college prep boarding school for boys in grades 9 - 12. The school was established in 1923 and is located in South Kent, Connecticut. A strong liberal arts curriculum is complemented by a competitive sports program. Campus life at South Kent School adheres to traditional protocols that include chapel service, participatory activities and formal dining
once a week.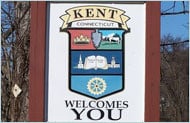 Hotels near New Milford Schools.
Located just a mile from downtown New Milford, Rocky River Inn hotel offers exceptional convenience for people visiting Connecticut schools in the New Milford area. Rocky River Inn is a modern, boutique hotel that offers plush accommodations, complimentary wireless Internet access and Connecticut getaway packages, including the unique Parents Package. Rocky River Inn is located less than 10 minutes from major Connecticut boarding schools including Kent, Canterbury and South Kent. The Gunnery School, New Milford High School, Rumsey Hall School and The Marvelwood School are also nearby. Make Rocky River Inn hotel reservations online for the best rates and availability.
Kent School.
Kent School, located in the quiet community of Kent, Connecticut, has been an institutional tradition since 1906. Kent School opened as a boarding school for boys. Paying homage to its mission of innovation, Kent became a co-ed boarding school in 1960 for grades 9 - 12. A rigorous curriculum balances liberal arts with science-based learning to include biotechnology, genetics, meteorology and more. Kent School also offers a variety of athletic pursuits, including 32 varsity sports.
Canterbury School.
Founded in 1915, the Catholic-based Canterbury School is co-ed boarding and day high school in New Milford. A student body of less than 400 9 - 12th graders ensures individualized attention. Canterbury School operates on a core set of principles that foster academic, athletic, artistic and spiritual growth. Special attention is paid to an enriched campus life at Canterbury School. Dozens of activities and organized events are available on weekends for the exclusive enjoyment of boarding school residents.