Events and Activities
Enjoy a full calendar of exciting events and festivals to enhance your getaway in Connecticut. The communities of Litchfield, New Milford and Kent are home to a variety of anticipated annual events such as high school graduation in June, weekend fishing tournaments, the Litchfield Jazz Festival and antiques shows.
Connecticut Event Hotel Lodging.
Rocky River Inn is the perfect hotel for your special event getaway in Connecticut. Located just a mile from downtown New Milford and minutes from Kent, Danbury and Litchfield, our hotel is within close proximity to all of the top events in our area.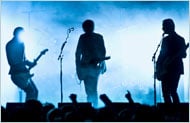 Litchfield Jazz Festival.
The Litchfield Jazz Festival, one of the biggest events in Litchfield County, has evolved over the last 15 years from a small music event at Litchfield Park to a popular festival now housed at Kent School. The Litchfield Jazz Festival attracts some of the biggest names in jazz such as Bela Fleck, Latin Jazz Orchestra, Anat Cohen and many, many more. In addition to musical entertainment, the festival features fine arts and crafts, food vendors and activities for kids. The Litchfield Jazz Festival is held the beginning of August. Visit www.litchfieldjazzfest.com.
School Events & Graduation.
High school graduation is a landmark celebration in Litchfield County. The towns of Litchfield County swell with family and friends of students graduating from such nearby schools as Kent School, South Kent School, Canterbury School, and New Milford High School. These esteemed Connecticut schools also host a variety of alumni events and class reunions on campus.
Connecticut Fishing Tournaments.
Anglers from across Connecticut and neighboring states descend on the New Milford area every weekend during fishing tournament season from April to October.Candlewood Lake is one of the most popular bass fishing tournament sites. The Lake plays host to over 140 fishing tournaments a year.
National Guitar Workshop.
National Guitar Workshop is a premier educational forum for guitarists, bassists, drummers and keyboarders. The week-long workshops are led by preeminent musicians and included over 30 hours of intensive instruction, guest clinics, ensembles and concerts. The National Guitar Workshop Connecticut campus is at Canterbury School in New Milford. Visit www.guitarworkshop.com.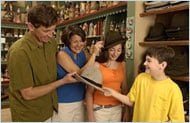 Litchfield County Antiques Show.
Held on the Kent School campus in late June, the Litchfield County Antiques Show is a three-day event showcasing the collections of 40 antiques dealers. Find period pieces from Europe, Asia and America, as well as folk art, jewelry, and mid-century modern furniture. Another popular antiques show near New Milford is the Autumn Hartford Antiques Show held at the Connecticut Expo Center in Hartford. This popular weekend antiques show features over 100 antiques dealers and exhibitors.
Lime Rock Race Park.
http://www.limerock.com/